Hi friends! So happy to surprise you with....
I wanted to continue the sale to say thank you...
and for those of you that were traveling over the weekend
and missed the Black Friday Sale!
you'll receive 25% off your order
a free gift!
**And for my friends that supported me
during Black Friday--I stuck a free gift in with your
packages too! Just to say thanks!**
Have you had your eye on one of these?
Have a new mom in your life?
Tis the season of scarves....
how bout a sweet little accessory for those
scarves!
Last but not least...
maybe a headband for that special friend in your life?
Upon checkout, click the "Add Coupon Code"
to receive 25% off your order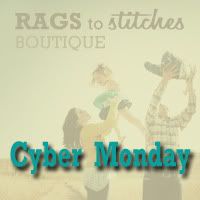 And....it's sponsor week!
Come back tomorrow to meet some lovely ladies!!!!